Boonaroo White Suffolks & Maternals
White Suffolk Rams are offered for sale by private selection, they have Lambplan Data, birth weights and weaning weights recorded. The maternal rams have birth and weaning weights and will have enough fleece to make a selection decision on wool type. (Generally 28-30 micron)
Although we are no longer conducting an auction it certainly does not mean we are taking our eye off keeping our genetics at the forefront both terminally and maternally. We have recently added two high performance rams from Warratah to our sire battery. They really compliment the length and depth we already have in our flock, whilst adding more explosive growth.
The the rams are for sale for $1100 for both the Maternal Rams and the White Suffolk Rams. Please feel free to contact us through your agent to purchase these rams, or for further information call Shane on 0407 811 656 , Jodie 0408 587 780 or 03 5581 1965.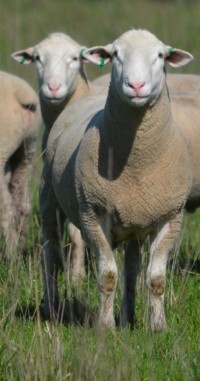 1/4 East Friesian, 1/4 Border Leicester ½ White Suffolk Ewe, dams of the maternal rams pictured. The "milking" ability is obvious. Ideal over straight Corriedale ewes or Merinos. We have ½ EF ½ WS Rams available.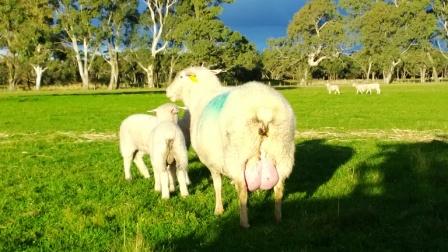 1/8 East Friesian 1/8 Border Leicester ¼ White Suffolk ½ Corriedale Rams For Sale